4 Safe Driving Tips for the Holiday Season
In this blog, we'll discuss 4 safe driving tips for holiday season traffic conditions that can help you and your loved ones make the family Christmas trip safely.
4 Safe Driving Tips for Holiday Season Traffic & Conditions
Each year, there are usually more and more drivers on our nation's roads during the holiday season, with 2020-2021 being the possible exception due to the COVID-19 pandemic. With more drivers comes more traffic, and a higher risk of collisions. This leaves everyone at risk of typical car accident injuries. However, most auto hazards are avoidable by taking common-sense precautions. To help ensure you get to your destination when on the road, here's a look at some basic safe driving tips for holiday season traffic:
TIP 1: KEEP YOUR EYES ON THE ROAD (DON'T TEXT AND DRIVE!)
Keep your eye on the road and your hands on the wheel whenever the car is running. This is sometimes easier said than done these days, especially given the explosive popularity of mobile devices like smartphones, tablets, and MP3 players. Set these devices aside and out of easy reach while you're driving. If you absolutely need to be able to answer calls, hook up your phone to your car via Bluetooth for hands-free talking.
TIP 2: BE AWARE OF THE ROAD CONDITIONS
Remember that rain, ice, and darkness all make driving more hazardous. Even a light shower can double or triple the distance it takes to stop your automobile. Snow and sleet make driving at all a dangerous proposition. Driving on icy roads can be exceptionally dangerous. These may not be as much of a concern here in San Antonio, but caliche dust can make the roads insanely slick after a sprinkling of rain. The dark of night can prevent you from seeing hazards until it's too late to avoid them. Keep these things in mind when operating your vehicle and take appropriate safety measures.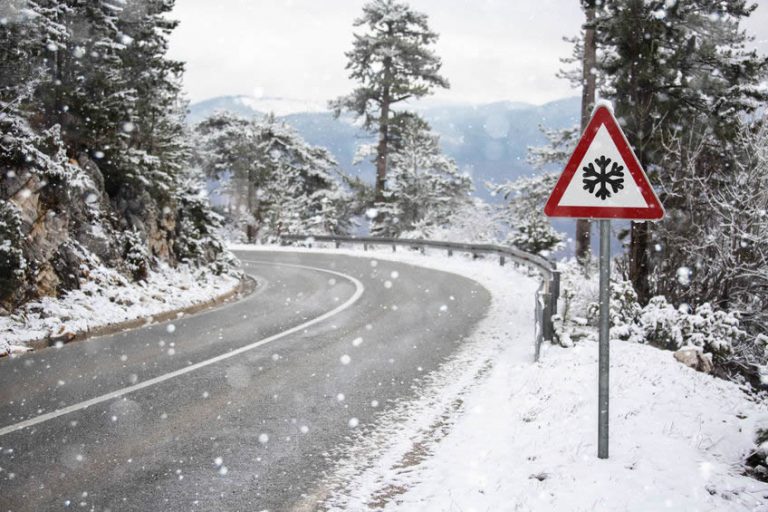 Safe Driving Tip – Be Aware of the Road Conditions
TIP 3: MAINTAIN YOUR VEHICLE PROPERLY
Many accidents are due to a lack of routine vehicle maintenance. For example, ignoring squeaking brakes can result in brake failure just when you need them the most. Proper tire maintenance is also critical to vehicle safety, so don't forget to check your tires. Follow the car care steps recommended in your owner's manual and take your vehicle into the shop at the first sign of trouble. This will save you money in the long run, and it may even save your life.
TIP 4: MAKE SURE THE DRIVER IS WELL-RESTED
A tired driver is a hazardous driver. Staying on the road for long stretches without a break is a bad idea for everyone. So if you find yourself nodding off, or even taking long blinks, pull off the road, stretch your legs, and walk around a little bit. If you're sleepy, then you may want to check into a hotel for the night or take a brief nap in your car. It's better to arrive at your destination later than scheduled than not at all.
WHAT TO DO IF YOU ARE INVOLVED IN AN ACCIDENT
Even the most careful drivers can still have an accident. So if you've been in a wreck and you or a loved one has suffered injuries, call the Law Offices of Pat Maloney at (210) 226-8888 to explore your legal options. We have lawyers experienced in auto accidents that resulted in serious injuries. Call us today for a free consultation.
Follow Pat Maloney on Facebook.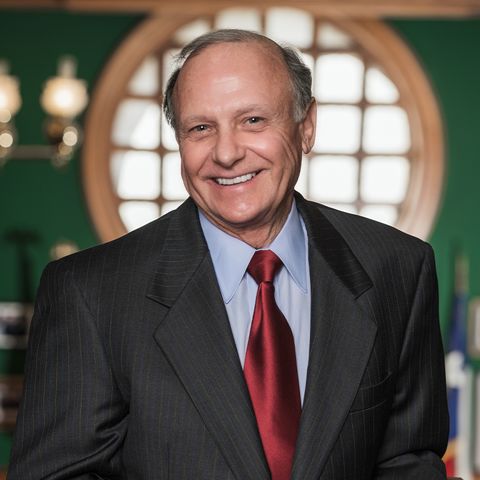 Pat Maloney, Jr. is a skilled San Antonio personal injury lawyer who has acted as lead counsel and co-counsel in many multi-million dollar verdicts throughout Texas. Pat Maloney represents people injured in car accidents, truck accidents, construction accidents and more. He is well known for his expertise in representing victims of serious personal injuries and has participated as a lecturer in the field of personal injury litigation. He has been named as one of the "Best Lawyers in America" Reference Book every year for the last five years.