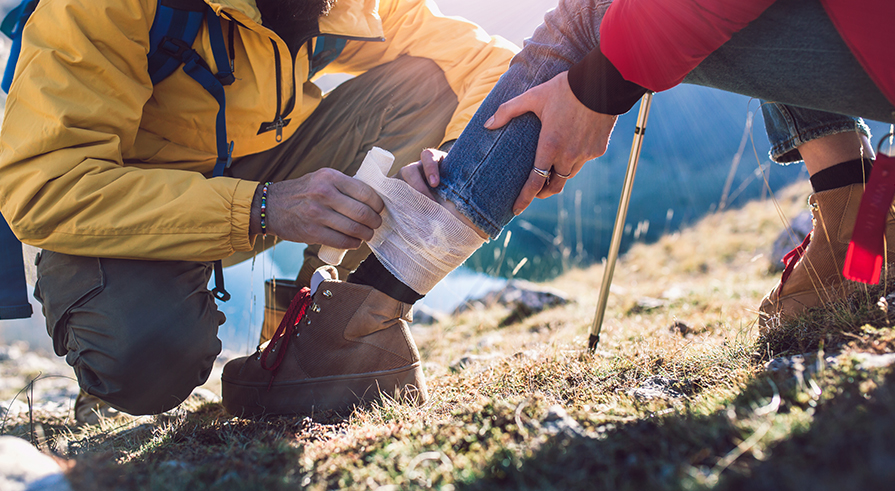 Tourist Injury Attorney in San Antonio
Help for out-of-state residents when you're injured in an accident in Texas
San Antonio is one of the biggest cities in the United States, and has the tourist attractions to match. To wit, these tourist hotspots include the Alamo, San Antonio Riverwalk, cruises, rodeos, horseback riding, waterparks, racetracks, and endless parks and hiking.
Of course, all of this adventure and excitement can also come with accidents and injuries. If you were injured as a tourist in San Antonio, the Law Offices of Pat Maloney wants to hear from you. Our experienced team has 70 years of experience working in personal injury law and we can work to help you secure compensation for your injuries and losses after an accident that happened due to another's negligence.
What are San Antonio's biggest tourist attractions?
San Antonio has a wide range of tourist attractions – literally something for everyone, including per Time Out:
The Alamo
River Walk
El Mercado
San Antonio Zoo
San Antonio Missions National Historic Park
Tower of the Americas
Natural Bridge Caverns
Six Flags Fiesta Texas
Trader's Village San Antonio
Spanish Governor's Palace
These don't include the dozens of state parks, horse trails, boat cruises, and other smaller attractions around the area.
What are examples of tourist accidents and injuries?
Accidents can happen in variety of ways, ranging from minor to severe, and can include:
Slip and falls. Tourists can slip and fall on wet floors or sidewalks, or trip on stairs, causing injuries like broken bones, fractures, cuts and lacerations, or traumatic brain injuries.
Car accidents. Renting cars, or riding in Ubers or taxis can lead to auto accidents. These can lead to injuries ranging from cuts and bruises to major head trauma or spinal cord injuries.
Water-related injuries. From hotel pools to snorkeling to boating, water activities and sports can cause a variety of injuries, including drowning, lacerations, spinal cord injuries, and brain injuries.
Food poisoning. Tourists and visitors can experience food poisoning from contaminated food, which can result in symptoms like nausea, vomiting, or diarrhea to severe intestinal infections.
Animal bites. Tourists can also encounter animals while traveling, and experience serious bites that can result in lacerations, puncture wounds, crush injuries, and infections.
Assaults. Negligent security can lead to assaults or robbery, resulting in injuries like cuts and bruises, broken bones, or head injuries.
If you or someone you love are injured in an accident as a tourist in San Antonio, an attorney at the Law Offices of Pat Maloney can help.
Why do tourist accidents happen?
Although sometimes accidents do happen, in the majority of cases, negligence is to blame. Here are some of the common ways tourists suffer injury here in San Antonio:
Failure to maintain safe premises. Tourist destinations like hotels, airports, restaurants, and attractions have a duty to maintain safe premises for guests and visitors. People can get hurt when these places fail to address hazards like slippery floors, broken stairs, or inadequate lighting.
Negligent security. Tourist attractions also have a duty to provide proper security measures to protect their guests from criminal activity. The failure to install things like adequate lighting or security cameras can lead to robberies, assaults, and other types of violence.
Reckless driving. Tourists often rely on public transportation, taxis, and rideshare services to get where they're going. When drivers fail to follow traffic laws – like speeding or driving under the influence – they can cause serious car accidents and injuries.
Inadequate training. Businesses have a duty to train their employees to operate equipment, including boats and amusement part equipment, in a safe manner. Failure to do so can lead to catastrophic accidents.
Product defects. When a business provides products or equipment that proves defective and customers suffer harm, these companies must be held accountable.
Tourists who suffer injury due to another's negligence are eligible to file a personal injury claim against the liable party or parties.
Who is liable for my San Antonio tourist injury?
Liability for your or your loved one's injury depends on the circumstances of the incident. Generally, if your injury was caused by the negligence or wrongdoing of another party, that party should be held liable for your injury.
Our attorney works to determine liability for your injury by establishing who was responsible for your causing your injury and whether they breached their duty of care to you. For example, if you were injured on a guided tour, the tour operator may be held liable if the injury was caused by their negligence or the negligence of one of their employees. Or, if you were injured in a hotel, the owner may be liable if the injury was caused by a hazardous condition that was known but an employee failed to address.
When you consult with a tourist injury attorney at the Law Offices of Pat Maloney, our team will investigate the exact circumstances of your accident to ensure all liable parties are identified.
What is the value of my San Antonio tourist injury claim?
There are a variety of economic and non-economic damages available in a successful personal injury case, including:
Coverage of medical expenses, past and future
Recovery of lost wages if you cannot work
Physical pain and suffering
Mental anguish
Loss of enjoyment of life damages
How long do I have to file a personal injury claim in Texas?
Every state in the country sets rules on how long an injured victim has to file a claim to recover compensation in these cases. In Texas, the statute of limitations for a personal injury claim is two years from the date the injury occurs or when the injury is discovered.
Do you have a tourist injury attorney near me?
The Law Offices of Pat Maloney is located at 239 E Commerce St. in the center of Downtown San Antonio, TX. We are the owner of one of the most beautiful and historic buildings in San Antonio. There's plenty of parking nearby. If you cannot travel, we can arrange a phone or video conference, or an in-hospital visit.
Skilled tourist injury lawyer serving San Antonio
If you or a family member were injured while visiting San Antonio, you may be entitled to compensation. At the Law Offices of Pat Maloney, we are dedicated to representing injured tourists and their families, and we understand the unique challenges that come with pursuing a personal injury claim while away from home. Our team has the experience and expertise necessary to help you navigate the legal process and recover the compensation you deserve. We will work tirelessly to investigate your case, gather evidence, and build a strong claim on your behalf. Call our San Antonio offices today or fill out our contact form to schedule a free consultation.