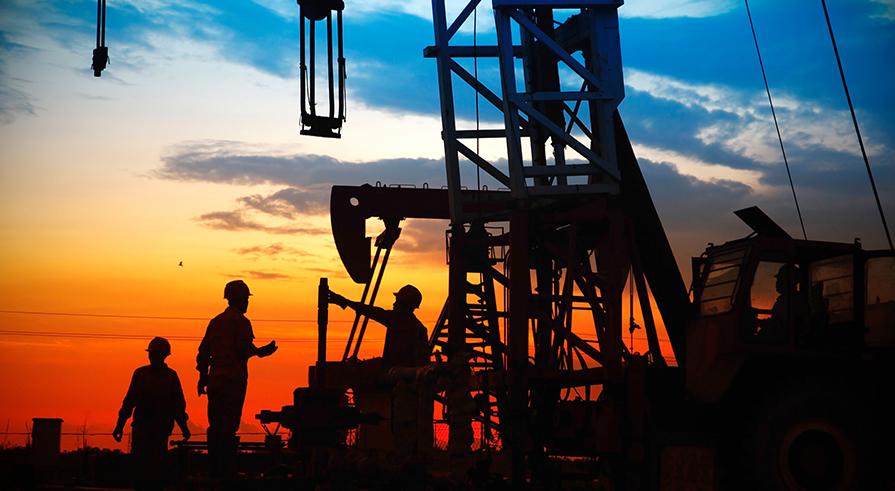 San Antonio Oil Field Injury Lawyer
Experienced representation for oil field accidents in Texas
Texas has many oil field injuries and accidents, serious personal injuries, and fatalities because it has a high number of oil field employees. Due to the contact with explosive and flammable liquids, the difficult working conditions, and the exotic locations, oil exploration includes naturally dangerous working environments. If injured in such an accident, you'll need an experienced San Antonio oil field injury lawyer.
Many oil field exploration companies have been successful at lowering the rate of injuries for their employees. This focus has helped to bring the injury rate below those of other industries. For example, the injury rate in the construction industry for accidents is about 5.7 lost days of work for every 100 full-time employees, while the rate for oil field exploration accidents is about 1.6 lost days of work per 100.
However, due to a naturally dangerous environment, employers must take precautions to protect the oil field workers from injuries. Not all employers strive to provide a highly safe work environment. The employers could eliminate numerous unsafe conditions if proper steps were taken. Oil field employees sometimes get hurt due to the negligence of the employer, therefore a San Antonio oil field injury lawyer can help guide you.
How can your San Antonio oil field injury law firm help?
Oil field injuries can be severe, and you need to ensure you get the compensation necessary to take care of yourself and your family. Your San Antonio oil field injury attorney will be your advocate, ensuring you are treated fairly by your employer and the insurance company.
They will:
Obtain all of the evidence related to the case, including accident reports, eyewitness statements, photos, video surveillance, and more
Have your medical records evaluated by a trained healthcare professional
Properly calculate your total damages in the case
Work to negotiate a fair settlement for all of your injury-related expenses
How deadly are oil field accidents?
The gas and oil industry sees thousands of serious injuries and worker deaths in the US each year. Stories are often in the news about tragedies such as transportation accidents and oil rig explosions. According to the most recent statistics available, 951 workers lost their lives in the construction and extraction industries in 2021.
The Occupational Safety and Health Administration (OSHA) reported that 489 workers in the oil and gas extraction sector died on the job from 2013 to 2017. OSHA states that the most common types of accidents included transportation mishaps and fires. Some of the greatest safety hazards in this industry that cause injuries are motor vehicles, heavy equipment, fire risks, and falls. OSHA has many federal laws and safety regulations to help prevent serious worker injuries in this industry. Unfortunately, tragic oil field accidents can and do still occur.
What are the problems with oil field transportation?
What are the most common oil field injuries?
The very nature of oil field work means that injuries tend to be severe.
Whether using heavy equipment and tools or operating a motor vehicle, our San Antonio oil field injuries attorney often helps clients suffering from the following:
Broken or dislocated bones
Loss of or damage to bodily organs
Dismemberment or amputation
Fire and explosion injuries
Blunt force injuries
Electrocution
Chemical exposure
Significant disfigurement
Other injuries that inhibit a person's daily activities
Each of these injuries requires extensive medical attention. In many cases, victims are left with major medical bills. Due to the severity of many oil field injuries, victims may need extended or lifelong care and may not be able to work. Losing their income can be detrimental.
In some cases, oil field workers suffer from repetitive stress injuries (RSIs) that develop over time. RSIs are caused by repetitive motions performed for months or years. In many cases, injured workers do not realize they have an RSI until severe damage has been done.
What are common oil field accidents?
Although many different hazards and problems can cause oil field industry accidents in San Antonio, certain reasons are more common than others. Problems such as lack of training and poor equipment maintenance cause common types of oil field accidents. If you or someone you love suffered serious injuries in one of these accident types, our law office can help.
We have experience with a wide range of oil field accident types, including:
Confined space injuries and illnesses
Crane accidents
Exposure to toxic substances
Falling loads
Fires and explosions
Fracking accidents
Gas leaks and oil spills
Heavy equipment failures
Rig collapse
Slip, trip, and fall accidents
Truck and vehicle accidents
Well blowouts
Extensive steel rigging and heavy pipes are commonplace on the oil derricks. Particularly in the early stages of oil field development, these materials are constantly being hoisted into place. It is little surprise that the highest percentage of oil field-related fatalities results from laborers being struck by large objects. Workers are asked to construct and tear down riggings and to insert and remove pipes on a regular basis. This contact can lead to injuries and death during the oil exploration process.
Who is liable for my oil field accident?
Because these are considered work injuries, most oil field injuries will be covered by workers' compensation in Texas. Workers' compensation requires coverage of an injured worker's medical costs and a portion of their income if they cannot work while they recover. Workers' compensation is generally available to anyone regardless of who was at fault as long as the injury happened at work or while performing work-related duties.
However, there are times when it may be necessary to file a personal injury lawsuit against the at-fault party in order to recover compensation. This could be because the employer or their insurer has denied or disputed your claim. You may also be able to file a personal injury lawsuit if your injuries were caused by a third party.
Was there negligence on the oil field or by a manager?
Negligence is one person's lack of proper care or prudence, resulting in injuries to someone else. Negligence is a breach of the duty to exercise reasonable care. When negligence causes a preventable oil field accident, the negligent party could be legally responsible for damages. If you think someone was negligent in causing your recent accident, you could have grounds for a civil claim against that person or entity.
Many types of negligence in this industry could contribute to an accident, such as:
Unsafe drivers
Poor equipment maintenance
Improperly stored hazardous substances
Damaged pipes and gas leaks
Too much pressure buildup in wells
Lack of employee training
Lack of appropriate safety gear
Poor communication in the field
Ignored industry regulations
Cutting corners during shutdown procedures
Dangerous premises
Intentional crimes or wrongdoing
It is worthwhile to discuss the question of negligence with an attorney after a significant oil field disaster in Texas. If someone was negligent, it is important to bring that party to justice – not just for your financial gain but also for the safety of the industry as a whole. Shedding light on dangerous or illegal practices at your workplace could force the employer to do better in terms of employee safety in the future. You and your San Antonio oil field injury lawyer could have the power to prevent similar incidents. Ask an attorney whether your case might have involved negligence.
How long do I have to file an oil field accident claim in San Antonio?
No matter how your injuries happened or who you believe is responsible, contact an attorney from the Law Offices of Pat Maloney for a free case review. We will listen to your version of events and let you know if we believe you have grounds for a personal injury claim. If we agree to take your case, we can help you identify the defendant(s) and file a claim within Texas' deadline. In general, you will have one year from the date of your accident to file a workers' compensation claim and two years to file a personal injury lawsuit.
Do you have an oil field accident attorney near me?
The Law Offices of Pat Maloney is located at 239 E Commerce St. in the center of Downtown San Antonio, TX. We are the owner of one of the most beautiful and historic buildings in San Antonio. There's plenty of parking nearby. If you cannot travel, we can arrange a phone or video conference, or an in-hospital visit.
Representing victims of oil field accidents in Texas
At the Law Offices of Pat Maloney, we have years of experience helping injured workers and surviving loved ones with oil field accident claims. Our personal injury lawyer can help you work through the laws and details of your case in the pursuit of a fair recovery.
Learn more about your specific oil field claim today by calling our offices or requesting your free consultation in San Antonio by filling our contact form.