5 Tips for Getting the Most From Your Truck Accident Settlement
No accident claim is easy, but truck accident claims are by far the hardest due to the fact that most large trucks are owned by companies or corporations. Because of this, there are teams of corporate lawyers ready to protect their employers when accidents occur, and they will do anything within their power to keep trucking companies from having to pay out, even if it means allocating blame on the victim of the wreck. If this happens, the victims can be left with lower big truck accident settlements or none at all, leaving them unable to cover medical bills, car damages, and other expenses. If you want to prevent this from happening to you and ensure that you get the full truck accident settlement you deserve, follow these five tips:
Big Truck Accident Settlements – 5 Tips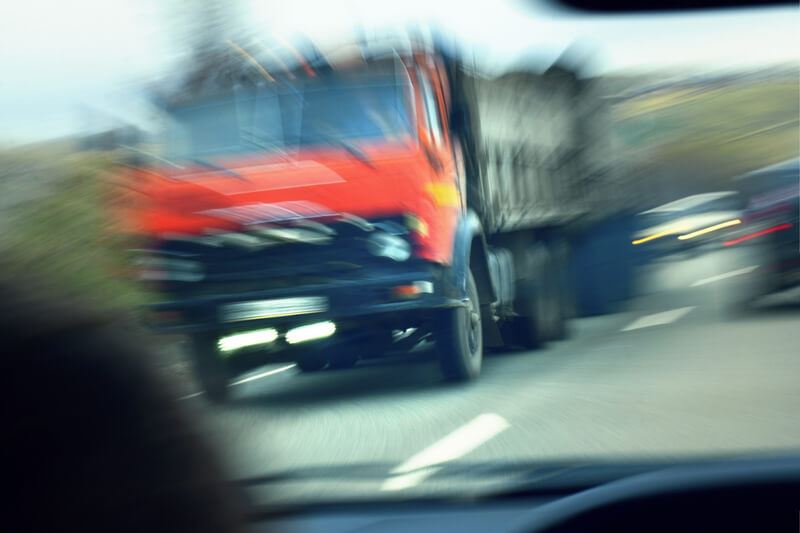 TIP 1 – ALWAYS HIRE AN ATTORNEY.
An attorney can give you the best chances at success. They'll know what evidence to gather, what defense tactics to use, and how to make sure you're not undercut or low-balled by the insurance company. They can also help you take legal action should the insurance company refuse to cooperate.
TIP 2 – START GATHERING EVIDENCE AS SOON AS THE ACCIDENT HAPPENS.
If you're physically able, gather evidence as soon as the accident occurs. Take notes about your surrounding and the details of the accident, write down names and contact information from nearby witnesses, snap photos of the damage done to your car and the road, and be sure to call a police officer. A police report is the most helpful piece of evidence in a case like this, as it provides a reliable third party evaluation of the wreck; without it, you may have trouble proving your innocence.
TIP 3 – LET YOUR ATTORNEY DO THE TALKING.
Once you've hired an attorney, forgo any conversations with the insurance company, the other driver, or their lawyers, and let your attorney do the talking and handle all communication for you. If you speak to the insurance company, you could end up implicating yourself in the wreck without meaning to, which could drastically decrease the amount of compensation you receive or negate your truck accident settlement altogether. Handing off all communication to your attorney will take some of the pressure off you so that you can relax and work on recovering from the trauma of the accident.
TIP 4 – KNOW HOW MUCH YOU'RE DUE.
Going into your claim, you should be aware of how much you're rightfully due. Gather all your receipts, bills, and itemized documents that detail any medical services, car repairs, and other expenses you may have incurred due to the wreck. Your attorney will use these to tally up how much your truck accident settlement should bring you. If the insurer refuses to pay this amount, your attorney can negotiate on your behalf or help you file a legal claim to help you get the money you need.
TIP 5 – BE SMART.
After you've been in a truck wreck, it's important to tread lightly. Don't post about it on Facebook, Tweet photos of the wreck, or say anything that could put your case in jeopardy. If the other driver's insurance company or lawyers see such information, it can negatively affect the total truck accident settlement you receive.
If you were recently involved in a truck accident and want to ensure that you get the total truck accident settlement you deserve for your car damages, medical bills, and other expenses, contact an attorney experienced in commercial truck accidents at the Law Offices of Pat Maloney today. We'll gather evidence on your behalf, fight for your rights, and make sure the insurance company doesn't try to undercut you. Call now to get started.