How to Choose an Attorney for a Workplace Injury Accident
Do you know how to choose an attorney for a workplace injury accident? Even if you're not filing a legal claim against your employer, the workplace injury lawyer you choose plays a big role in how you cope with an on-the-job accident. They can ensure you keep your job and see to it that you're compensated fully for your losses—both physically and emotionally.How to Choose an Attorney for a Workplace Injury Accident

But these advantages are only possible if you choose the right workplace injury lawyer—one who's qualified, experienced, and well-versed in local injury law, as well as workers' compensation claims.

So how do you know how to choose an attorney that is best suited to help you along the way? Just follow these steps:
STEPS ON HOW TO CHOOSE AN ATTORNEY
Narrow down a list.  Go to martindale.com or TBLS.org, and search for lawyers who specialize in personal injury law. On Martindale, you can even check ratings for each one—ratings determined by the lawyer's peers and colleagues in the industry. This can give you an excellent insight into the quality of an attorney.
Start researching your candidates.  Go to each attorney's website, check out online reviews and testimonials, and learn about their experience, background, and achievements. You can even look at their most recent results or peruse their blogs.
Schedule in-person meetings with your top choices.  Meet face-to-face with your top candidates, and get a feel for how they work. What's their communication style? Is their office neat, tidy, and organized, or do they look messy, busy, and overworked? These can all clue you into what type of service you're going to get.
Get a rundown of their approach.  While meeting with each candidate, find out what their approach to your case would be. What do they think about your chances of winning? What will they do to strengthen the odds? You want a lawyer who balances honesty with confidence—someone who will tell it like it is, and relentlessly help you win.
Are you in need of a workplace injury lawyer in San Antonio? Pat Maloney is here to help. Just contact our offices at (210) 226-8888 or fill out the form on this page, and we'll be happy to discuss your case.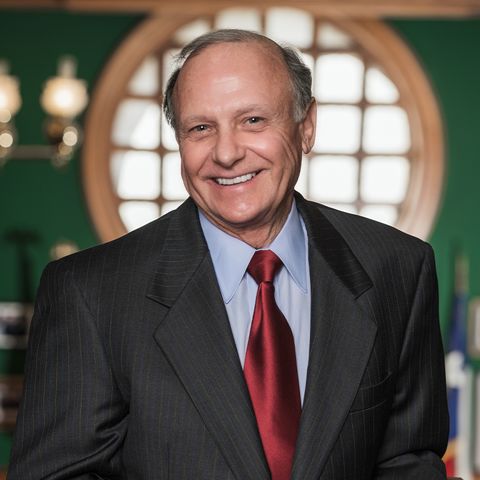 Pat Maloney, Jr. is a skilled San Antonio personal injury lawyer who has acted as lead counsel and co-counsel in many multi-million dollar verdicts throughout Texas. Pat Maloney represents people injured in car accidents, truck accidents, construction accidents and more. He is well known for his expertise in representing victims of serious personal injuries and has participated as a lecturer in the field of personal injury litigation. He has been named as one of the "Best Lawyers in America" Reference Book every year for the last five years.