In Texas, the Greatest Risk to Workers Is the Heat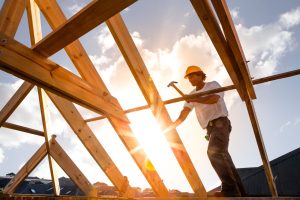 As many Texans know, Governor Greg Abbott signed a new law into effect this summer which eliminated water breaks for construction workers and other types of workers who spend most of their days in the blazing Texas heat. Since the law passed, a 24-year-old San Antonio man's death from last year has emerged into the spotlight to show how much of a risk the heat is to outside workers and how the new law may be dangerous and deadly.
According to NBC News, a construction worker named Gabriel Infante was working in the scorching heat in San Antonio on June 23, 2022 when he started to not feel well. He had symptoms that indicated that he was having a heatstroke, which he died of at a hospital later that day. Another article by the Washington Post explained that when the ambulance arrived to pick him up, "his internal body temperature was nearly 110 degrees Fahrenheit." The emergency medical technicians tried to get him to the hospital as quickly as possible, but Infante had been working for a long period outside where the temperatures were over 100 degrees.
Unfortunately, Infante was one of many people who died last year across the United States due to extreme heat. His mother filed a lawsuit for $1 million against B Comm Constructors LLC on the one-year anniversary of her son's death and only a few days after Governor Greg Abbott signed the new water law into effect. The lawsuit states that the employer failed to protect Gabriel Infante from "the known hazards associated with extreme heat conditions," which led to her son's death.
NBC News recently interviewed the mother, Velma Infante. She told the news network that she hopes her lawsuit can help change the new law that was recently passed. She stated, "How can you not let somebody break to cool down and hydrate to get back on the job? This will affect everybody – the worker, their families, even the employer. Everybody loses here."
About the law that Governor Greg Abbott put into effect
In mid-June, Governor Greg Abbott signed a law into effect, which threw out ordinances that were already in place in Austin and Dallas. These ordinances required employers to provide 10-minute water breaks to their employees every four hours. These breaks were mainly given to construction workers who work in the blistering heat for long hours each day. This short time period gave them the opportunity to hydrate, get away from the sun, and even take time to eat something if needed. However, once the law took effect on September 1, 2023, it superseded any existing ordinances in cities like Austin or Dallas. Other cities in Texas were planning to pass similar laws allowing breaks, San Antonio included, but the new law will likely keep them from doing so.
What other industries are affected?
Other than the construction industry, there are several other industries that are likely affected by this new law, such as:
The agriculture, forestry, and farming industries
The mining industry
Oil and gas industry
The transportation industry
The warehouse industry
Electrical and utility industries
Landscape industry
As you can see, almost any worker who is employed in an industry that spends the majority of their time outdoors is affected by the law that Governor Abbott signed. We expect the number of worksite injuries related to heat will only increase over time.
How to identify a heatstroke and/or heat exhaustion
There are two different heat-related illnesses that you may experience if you are subject to high temperatures for an extended period of time. These two illnesses are called heatstroke and heat exhaustion. It is important to know and be aware of the symptoms and what to look for in case you start to not feel well or notice a coworker or friend who may not feel well while working in the heat. Below, we will go over signs and symptoms of both a heatstroke and heat exhaustion.
Heat exhaustion: If you are experiencing heat exhaustion, you may become very dizzy, tired, thirsty, nauseous, and weak. You may also begin sweating, vomiting, cramping, and fainting. If you believe that you or someone you know may be suffering from heat exhaustion, the best thing to do is get to a cooler place as quickly as possible, drink water, and pour cold water on your body. If your symptoms do not get better, you must seek medical attention right away as heat exhaustion can turn into a heatstroke.
Heatstroke: A heatstroke is worse than heat exhaustion. The symptoms of this heat-related illness are excruciating headaches, dizziness, and nausea. A person who is having a heatstroke may also vomit, feel confused, faint, appear to be red, and lose consciousness. If you suspect that a person is having a heatstroke, it is crucial that you dial 9-1-1 immediately and ensure that they are transported to a hospital as quickly as possible. While you wait for the emergency responders to arrive, you should move the individual to a cool or air-conditioned area and place water or ice on their body to cool them down. Heatstroke is known to lead to long-term complications, disabilities, or even death if not treated promptly.
If you have suffered any type of construction site accident or worksite injury, the Law Offices of Pat Maloney is here to help you. Pat Maloney, a San Antonio worksite accident lawyer, is a Board Certified specialist in personal injury law, and is ready to offer you the best legal advice possible. His legal team will inform you of your rights as a Texas employee and ensure that these rights remain protected at all times. Call our office or submit our contact form to schedule a free consultation today.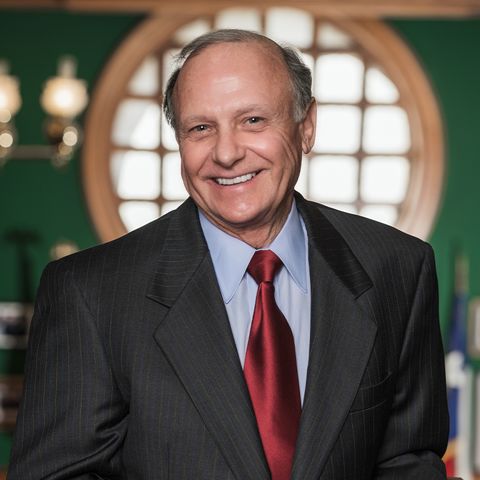 Pat Maloney, Jr. is a skilled San Antonio personal injury lawyer who has acted as lead counsel and co-counsel in many multi-million dollar verdicts throughout Texas. Pat Maloney represents people injured in car accidents, truck accidents, construction accidents and more. He is well known for his expertise in representing victims of serious personal injuries and has participated as a lecturer in the field of personal injury litigation. He has been named as one of the "Best Lawyers in America" Reference Book every year for the last five years.