Resources to Help You Become a Vehicle Accident Lawyer
It's not hard to discern that there are more vehicles on the roads than ever before. And with a rising population on the move, there's increasing demand to find a qualified vehicle accident lawyer.
As long as people are driving—and you're good at what you do—job security should not be an issue.
What qualifications do you need to fill the vehicle accident lawyer niche?
College Degrees
Yes, that is degrees, plural. A vehicle accident lawyer must have a bachelor's degree and an additional law degree. The good news is if you already have a bachelor's degree—any major—you've cleared one hurdle. All you need to do is pass the Law School Admission Test (LSAT) to be qualified to apply to the law school of your choice. Once you've completed the often-grueling regimen of classroom instruction and real-world internships, your last task is to pass the bar exam.
You may be surprised to learn that the learning never ends. In order to keep your license to practice as a vehicle accident lawyer, you'll need to complete a set number of continuing legal education (CLE) hours each year.
Employment Prospects
With your degrees and newly minted law license in hand, gainful employment is right around the corner. You'll find that while there seems to be plenty of openings, competition for those vehicle accident lawyer jobs is high. The better your academic record and job history (both paid and unpaid work), the more likely you'll get a foot in the door.
What Are the Rewards?
No doubt about it, the best vehicle accident lawyers are a rare combination of people persons and procedural geeks. For those who are adept at thinking on their feet—a skill that gets stronger with experience, patience, and self-confidence—the rewards go far beyond the financial. Salaries vary wildly depending on where you live, how much experience you bring to the position, and for which firms you choose to work. There is no set industry standard. But for the right person, a career as a vehicle accident lawyer is anything but ordinary.
Hoping to become a vehicle accident lawyer? We're among San Antonio's best. Call us for advice, whether you need a lawyer—or want to become one.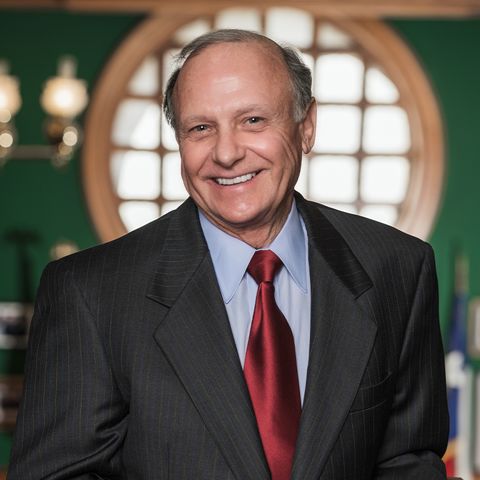 Pat Maloney, Jr. is a skilled San Antonio personal injury lawyer who has acted as lead counsel and co-counsel in many multi-million dollar verdicts throughout Texas. Pat Maloney represents people injured in car accidents, truck accidents, construction accidents and more. He is well known for his expertise in representing victims of serious personal injuries and has participated as a lecturer in the field of personal injury litigation. He has been named as one of the "Best Lawyers in America" Reference Book every year for the last five years.