How to Choose an Attorney – Personal Injury
When you're involved in an accident that includes a personal injury, knowing how to choose an attorney is extremely critical and could mean the difference between winning or losing your case.
Trying to know how to choose an attorney from the phone book or from a web search can permanently cross your eyes. Here are a few tips to find the right fit.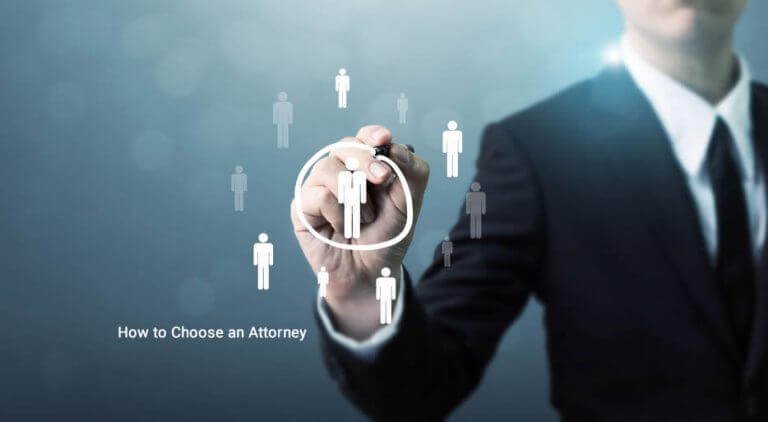 How To Choose An Attorney – Personal Injury
FIND A SPECIALIST
Word of mouth may be a good way to find a trustworthy attorney, but does that lawyer specialize in personal injury cases? You wouldn't make an appointment with a dentist to operate on your knee. Likewise, don't contact an estate lawyer for a case better handled by a personal injury attorney.
The local bar association is probably one of the best places to start looking.
MEET WITH YOUR PROSPECT
Once you're narrowed your choices down, schedule a time to sit down and evaluate your case. Look for verbal and non-verbal cues to determine if this attorney is the right one for you.
First impressions count. Do you immediately feel comfortable in the waiting area? Is the staff friendly and welcoming? Does the attorney's personality mesh well with yours, or do you feel an instant dislike – even if you can't quite put your finger on why? If you feel rushed or uneasy, trust your instinct and move on.
Is the attorney easily accessible? Are you given multiple ways to contact him or her, such as office phone, cell phone, email? Are they responsive to email and voicemail?
CHECK SPECIALTY ASSOCIATIONS
Personal injury attorneys, in addition to belonging to the local bar association, also tend to gather in professional groups. For example, you may find local members of the National Association of Personal Injury Lawyers.
READ ONLINE REVIEWS
Though online reviews should be read with a grain or three of salt, reading reviews can reveal a pattern of compliments or complaints that will tell you whether to pick up the phone or steer clear.
If you need an accident attorney, schedule a consultation with us today. We're confident you'll find we're a perfect fit for your needs.
Follow The Law Offices of Pat Maloney on Facebook.