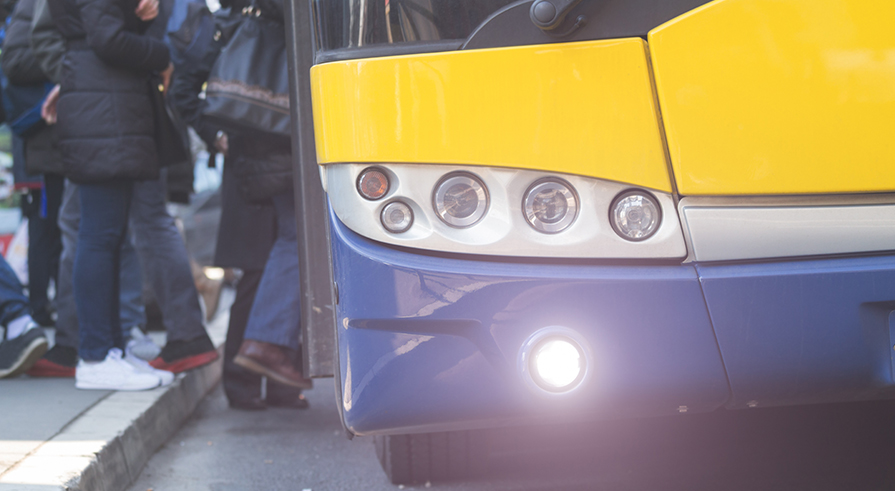 Bus Accident Attorney in San Antonio
Experienced legal help after you're injured in a bus accident in Texas
If you or a loved one have been injured in a bus accident, you know the physical, emotional, and financial toll these accidents can take. Whether you were a passenger on the bus, a pedestrian struck by a bus, or in another vehicle involved in the accident, you are likely facing serious injuries and mounting medical bills.
At the Law Offices of Pat Maloney, we have 70 years of experience helping victims of bus accidents secure the compensation they need to recover and move forward with their lives. We have the knowledge, the expertise, and the resources necessary to pursue your case effectively and aggressively. Whether through settlement negotiations or courtroom litigation, we will work tirelessly to protect your rights and help you achieve the justice to which you are entitled.
How can a San Antonio bus accident lawyer help?
After a bus accident, a lawyer from the Law Offices of Pat Maloney can help you in a number of different ways. Our team can investigate the accident; gathering evidence to determine how it happened and who should be held liable for the harm you experienced. Your lawyer also works with your doctors to assess the extent of your injuries and damages to ensure the insurance company understands the value of your claim. Then, they negotiate with the insurance company on your behalf to obtain a fair settlement for your losses. If a settlement cannot be reached, your attorney represents you in court and fights for your best interests.
Finally, your attorney keeps you informed throughout the entire process and allows you to make the best possible decisions about your case and your future.
How often do bus accidents happen in Texas?
The Texas Department of Transportation reports that, in 2021, there were 16 fatal bus crashes in Texas. Across the United States, the Federal Motor Carrier Safety Administration (FMCSA) calculates buses were involved in 155 fatal crashes in 2020. They also report "2 (1 percent) of the 155 drivers of buses in fatal crashes were 25 years of age or younger, and 20 (13 percent) were 66 years of age or older."
San Antonio, Texas relies on the VIA Metropolitan Transit for local bus service. The VIA "has a service area of 1,226.07 miles, which includes 14 member cities and the unincorporated areas of Bexar County, and operates seven days a week on more than 90 routes."
What are common types of bus accidents?
Bus accidents can occur in a variety of ways, depending on the circumstances and factors involved. Some of these include:
Collisions with other vehicles. Careless bus drivers can collide with other cars, trucks, or motorcycles, causing severe injuries to passengers in both vehicles.
Pedestrian accidents. Bus drivers can strike pedestrians walking or crossing the street, often leading to catastrophic injuries or fatality to the pedestrian.
Rollover accidents. Bus rollover accidents can happen when a driver takes a turn too quickly or if a bus is too overloaded with passengers and/or cargo.
Sudden stops. Sudden, hard braking can cause passengers to be thrown from their seats and suffer serious injuries.
Driver negligence. A bus driver may engage in negligent behavior, like driving under the influence, distracted driving, or driving while fatigued, all of which can contribute to an accident and injuries.
Improper maintenance. If a bus company fails to maintain its vehicles, brakes can fail, tires can blow out, or steering can fail – all leading to serious accidents.
If you or a loved one have been involved in a bus accident, it's important to seek medical attention right away and consult with an experienced San Antonio bus accident attorney to discuss your legal options.
What types of injuries are caused by bus accidents?
Because of their large size and shape, bus accidents can result in a wide range of injuries, which are often severe and life-altering. These can include:
Fractures and broken bones
Soft tissue injuries
It is also crucial to seek medical attention immediately following a bus accident, even if you feel fine initially, as some injuries may not show symptoms right away.
Who is liable for my San Antonio bus accident?
Determining liability for a bus accident can be a complex process that depends on various factors, such as the cause of the accident, the laws of the jurisdiction where the accident occurred, and the specific circumstances of the case. Generally, however, the following parties could be held liable for a bus accident:
Bus driver: If the bus driver acted in a negligent manner or was reckless in their driving, they could be held liable for the accident.
Bus company: If the bus company failed to properly maintain the bus or hire qualified drivers, they could be held liable for the accident.
Other drivers: If another driver caused the accident, they could be held liable for your damages.
Government entities: If the accident was caused by poor road conditions or poor/improper signage, the government entity responsible for maintaining the roads may be held liable.
Work with an experienced attorney at the Law Offices of Pat Maloney to ensure all responsible parties are held liable for your injuries.
What is the value of my San Antonio bus accident claim?
The value of your claim depends on a variety of factors, including the severity of your injuries and the level of fault of the parties involved. Generally, however, you are eligible to claim the following damages in a personal injury case:
Medical expenses, past and future
Lost income, past and future
Physical pain and suffering
Mental anguish
Punitive damages (in cases of especially reckless or intentional behavior)
Our lawyer works to secure maximum compensation for your case.
Do you have a bus accident attorney near me?
The Law Offices of Pat Maloney is located at 239 E Commerce St. in the center of Downtown San Antonio, TX. We are the owner of one of the most beautiful and historic buildings in San Antonio. There's plenty of parking nearby. If you cannot travel, we can arrange a phone or video conference, or an in-hospital visit.
Talk to our San Antonio bus accident lawyer today
If you or a loved one have been injured in a bus accident, don't hesitate to seek the help of a San Antonio bus accident attorney immediately. With the complex nature of bus accidents, the team at the Law Offices of Pat Maloney can help you navigate the process and fight for your rights and interests. Right now, you need a legal team that can help you secure the compensation you deserve for your injuries and medical expenses. To schedule a free consultation, call our San Antonio offices or fill out our contact form today.