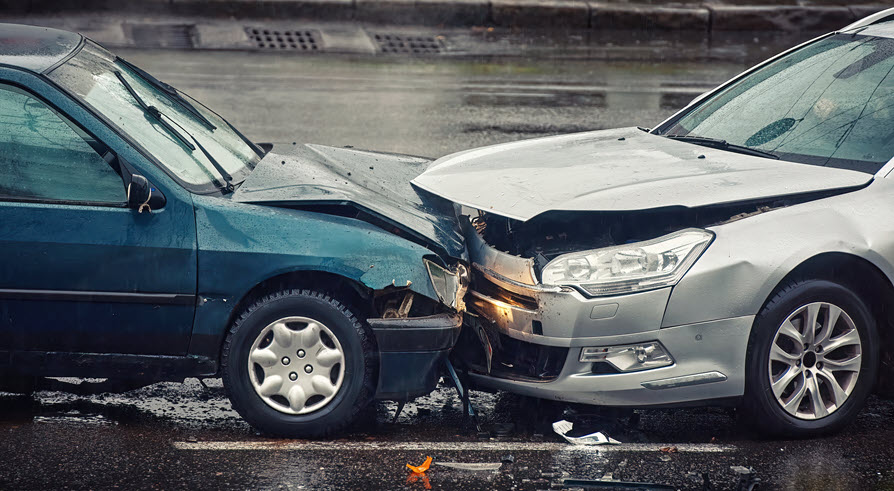 San Antonio Head-On Accident Lawyer
Strong advocacy for head-on crash victims in Texas
Head-on crashes are scary. When two cars collide head-on, the force of the impact increases dramatically. The speed and force are essentially combined. Many head-on crashes cause catastrophic injuries. Many head-on accidents in San Antonio are deadly.
San Antonio car accident lawyer Pat Maloney is a Board Certified personal injury specialist. Our firm has served the people of San Antonio for more than 70 years. We have obtained 40 settlements and verdicts for $1 million or more. These results include many wrongful death cases. Our team is skilled at showing why a head-on car accident happened, who is responsible, and the full severity of the injuries, which often require surgeries and long-term medical care. We fight for drivers, passengers, and the families of loved ones killed in a head-on crash in Texas.
How common are head-on crashes?
According to the Insurance Institute for Highway Safety, in 2021, 59 percent of all passenger fatalities involved frontal impact collisions. About 60 percent of these fatalities involved head-on crashes with another vehicle as compared to single-vehicle crashes where the vehicle struck an object.
The Texas Department of Transportation reported that in 2022, 636 people died in head-on crashes.
Why do head-on crashes happen in San Antonio?
Head-on crashes usually happen because someone made a very big mistake. Our San Antonio head-on collision lawyer is skilled at showing how a head-on crash caused your injuries or the death of a loved one. Common causes of head-on crashes include:
Driver intoxication. Drunk drivers often cross into oncoming traffic, go up the down ramps, and travel down the wrong lane. They enter intersections when they shouldn't.
Driver distraction. Driver distraction includes any conduct that takes the driver's hands off the steering wheel, mind off of traffic, and eyes off of the road. Driver distraction includes texting while driving, talking on a phone while driving, and eating or drinking while driving. Distracted drivers are also likely to cross into opposing traffic or be where they shouldn't.
Driver fatigue. Drivers should look for the nearest exit if they feel tired where they can rest or sleep. Tired drivers may even fall asleep at the wheel. Driver fatigue can easily cause a driver to travel in the wrong direction.
Improper passing. This is a common cause of head-on crashes. Drivers should never pass if they aren't 100 percent sure they can complete the pass, if the roadway is curved, or if there are markings indicating that passing is illegal. Passing is also dangerous on wet roads or if visibility is poor due to tree branches or other obstructions. Passing on roads where there is only one lane each way and narrow shoulders is especially dangerous.
A head-on crash can also happen if a car broadsides another car and then spins around striking a third car head-on. Other factors that contribute to head-on crashes include speeding, failing to follow road directions, taking curves too fast, and debris on the roadway.
According to the Federal Highway Administration (FHWA), head-on crashes are the leading cause of fatalities when a vehicle leaves a highway. The FHWA recommends that state and local agencies keep vehicles on the highway or in their lane, "reduce the potential for crashes when vehicles leave the roadway," and reduce the severity of crashes when roadway departures do happen. "Center line pavement markings help to delineate the road and separate opposing directions." Curve warning signs can also help.
What injuries do head-on crash victims suffer?
If two vehicles are traveling at 30 mph each, the impact will be comparable to a 60 mph crash. We represent car accident survivors in San Antonio who suffer:
Crush injuries including internal bleeding and organ damage
Nerve, muscle, ligament, and tissue damage
Back, neck, and shoulder pain
At the Law Offices of Pat Maloney, we also represent families when a loved one dies in a head-on crash. In many head-on crashes, both drivers die. Passengers are also likely to die. We file wrongful death claims on behalf of the family members including a spouse, children, and parents of minors.
Wrongful death damages in Texas include the funeral and burial expenses; any pre-death medical care; the loss of financial support your loved one would have provided; the mental anguish of the family members; and the loss of society, love, and companionship the decedent would have provided.
In egregious cases such as when a head-on crash is due to drunk driving, we also seek punitive damages.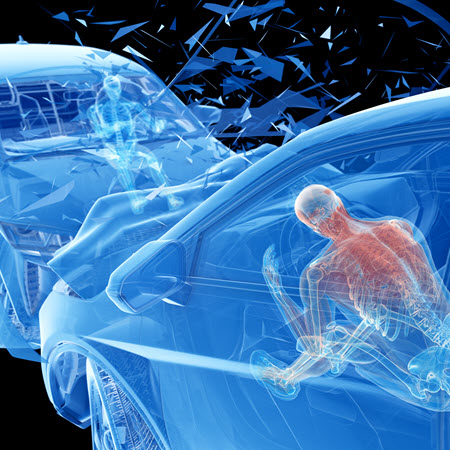 Who is responsible for a head-on crash in San Antonio?
Our team in San Antonio works relentlessly to hold all responsible defendants accountable for causing your injuries or the death of a loved one.
The defendants may include:
The driver of the car whose front end was damaged
The owners of the vehicle if different than the driver
An employer
The Texas Department of Transportation or other state or local agencies/entities, if poor design or maintenance helped cause a driver to head in the wrong direction
A seller or provider of alcohol to someone who was visibly intoxicated or a minor who then causes your head-on collision
How can a San Antonio attorney help after a head-on car accident?
We work with investigators, the police, and traffic construction experts if necessary. We thoroughly question everyone who may have information about the case, including passengers in your car, bystanders, anyone in the other driver's vehicle, and anyone else who witnessed the accident or who has relevant information.
We work with your physicians to obtain medical reports that explain what injuries you have, what treatments you will need, and all the ways your life is more difficult due to the head-on accident. We work with physicians who are skilled at testifying in court.
We negotiate with insurance companies and argue your case before juries if your case doesn't settle.
Do you have a head-on car accident lawyer near me?
The Law Offices of Pat Maloney is located at 239 E Commerce St. We're located in the heart of Downtown San Antonio, TX. We are the owner of one of the most beautiful and historic buildings in San Antonio. Parking nearby is easy. We do see clients away from the office, such as when they are in a hospital, when necessary. We also conduct phone and video conferences by appointment.
We'll help you understand your rights and fight for all the compensation you deserve.
Speak with a certified San Antonio personal injury specialist today
There's no excuse for a head-on crash. At the Law Offices of Pat Maloney, we understand how traumatic it is for survivors and family members of these horrific accidents. We are skilled at holding everyone who caused the accident accountable. For 70 years, our firm has fought for survivors and families – and we have an impressive record of success in doing so. When you need an experienced San Antonio car accident lawyer, you can contact our us for a free initial consultation by calling us or filling out our contact form.