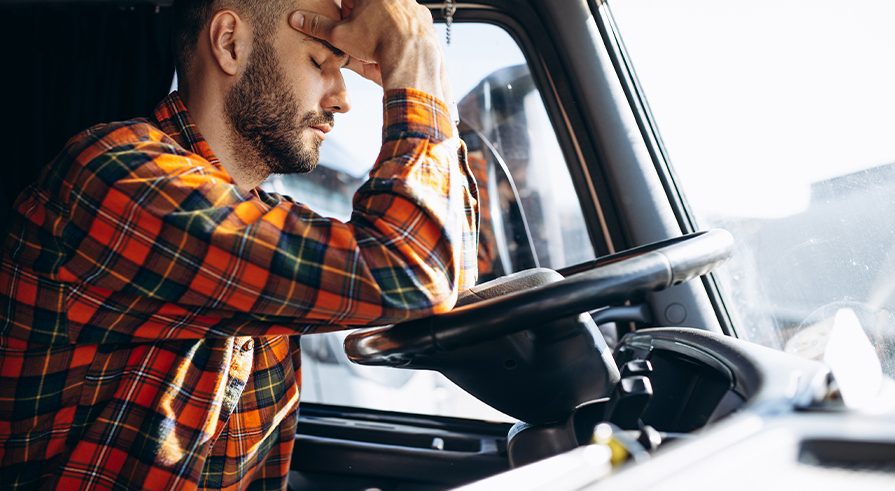 San Antonio Driver Fatigue Accident Attorney
Helping victims pursue compensation following truck accident injuries in Texas
There are a variety of factors capable of causing commercial trucking accidents. One of the more common causes of commercial truck accidents is driver fatigue. Various steps have been taken by the employers of "company drivers" to ensure that their truckers do not succumb to fatigue, then get into driver fatigue accidents. The most obvious reason for driver fatigue is the logging of too many driving hours combined with too little sleep. For such cases, you will need an experienced driver fatigue accident attorney in San Antonio.
How can a San Antonio driver fatigue lawyer help?
A truck accident case can become incredibly complex due to the number of parties involved. In many cases, you will be dealing with the truck driver and the trucking company as well as their insurance carrier and legal team. Your attorney will be the one to represent you against well-funded defendants.
Your driver fatigue accident attorney will:
Obtain all evidence related to the crash, including video and photographic evidence, eyewitness statements, police reports, and more
Obtain all driver and truck company safety records and maintenance logs
Secure your medical records and ensure they are evaluated by a trusted healthcare professional
Negotiate with all parties involved to secure a settlement that covers all of your accident-related expenses
What causes driver fatigue accidents?
Federal regulation prohibits commercial truck drivers from logging more than 10 consecutive hours on duty. Similarly, commercial truck drivers are also prohibited from driving for more than 11 hours in a single day. Commercial truck drivers are prohibited from accumulating more than 60 hours of driving time in a single week. Similarly, they are prohibited from accumulating more than 70 hours of driving time over the course of eight consecutive days. In addition to the aforementioned federal regulations, commercial truck drivers may also have to abide by specific state regulations.
To ensure that commercial truck drivers are adhering to federal and state regulations, employers require their drivers to maintain a log in which they document hours/miles on the road, driving start/stop times, and hours of sleep attained. Unfortunately, the logs are not a foolproof method of monitoring driver adherence to drive time regulations as logs are often manipulated or faked after the fact.
Regardless of federal and state restrictions, commercial truck drivers often find themselves on strict transportation deadlines. Delays are commonplace and can significantly alter a commercial truck driver's schedule. Drivers might opt to bypass the regulations to meet these deadlines. It is during times like these that driver fatigue accidents are more likely to occur.
What are common injuries from driver fatigue accidents?
Truck driver fatigue can lead to serious accidents. While most trucks are generally safe, we do know that in 2020, 4,014 people died in crashes involving commercial trucks. We know that a fully loaded semi-truck can weigh as much as 80,000 pounds and inflict serious damage and injuries. Additionally, "In fatal two-vehicle crashes involving a passenger vehicle and a large truck, 97 percent of the deaths were occupants of the passenger vehicles."
Victims of significant accidents like those resulting from truck driver fatigue may experience serious injuries such as:
Broken and dislocated bones
Severe lacerations
Internal organ damage
Internal bleeding
Whiplash injuries
Concussions
These injuries require immediate and often extensive medical care. Unfortunately, victims are often temporarily or permanently disabled. This can lead to a victim losing their job and the income they need to support themselves and their family. If long-term care is necessary, a victim's medical expenses can reach hundreds of thousands of dollars.
Who is liable for my San Antonio driver fatigue accident?
One of the most important parts of a commercial truck accident case is determining who is liable. While a fatigued driver case may mean the truck driver is responsible for the crash, this usually means that the trucking company (if they are not an independent operator) is also responsible. Truck companies are required to carry much more insurance than regular passenger vehicle drivers to cover accidents, whether they are caused by the driver's actions or due to mechanical failure.
When you are seeking an insurance settlement from the insurance carrier or through a jury verdict, it will usually be through the truck company's insurance policy. In some instances, other parties may be held liable, including the truck manufacturer or the company responsible for maintaining the vehicle. Our team in San Antonio can help with your personal injury claim.
Do you have a driver fatigue attorney near me?
The Law Offices of Pat Maloney is located at 239 E Commerce St. in the center of Downtown San Antonio, TX. We are the owner of one of the most beautiful and historic buildings in San Antonio. There's plenty of parking nearby. If you cannot travel, we can arrange a phone or video conference, or an in-hospital visit.
Knowledgeable San Antonio driver fatigue lawyers on your side
Are you a victim of a car accident caused by driver fatigue? If so, you deserve justice and compensation for the damages and injuries you've suffered. Our San Antonio law firm specializes in helping victims of driver fatigue accidents to hold the responsible parties accountable and recover the maximum compensation possible.
Remember, driver fatigue is a serious problem that can lead to devastating consequences. Let us fight for your rights and hold those responsible for their actions. Contact us today to take the first step toward the justice and compensation you deserve. The San Antonio driver fatigue accident attorney at the Law Offices of Pat Maloney can help. You can fill out our contact form or call our offices to get in touch.