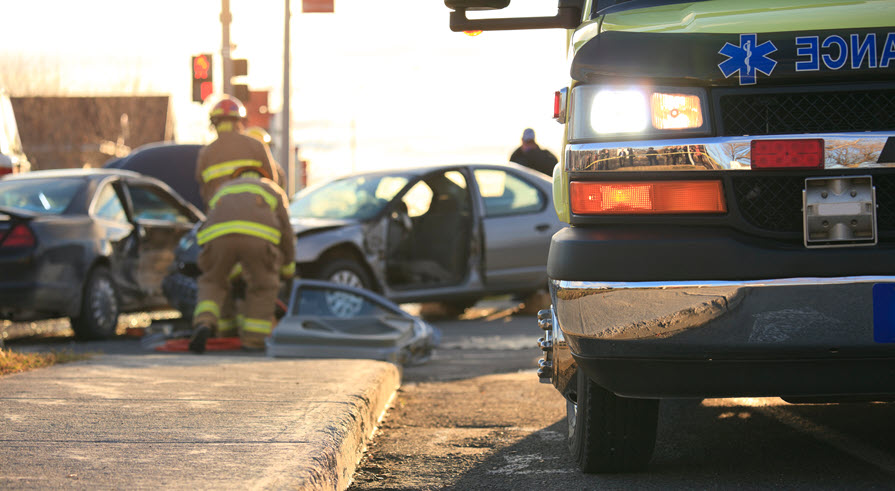 San Antonio Fatal Vehicle Accident Lawyer
Fighting for the families of car, truck, and other types of vehicle accidents victims for 70 years
There's nothing worse than learning that your loved one died in a car accident – and that the accident was completely preventable. Sadly, in San Antonio and across America, car accidents are a leading cause of fatalities. Drivers who speed, drive while drunk, drive while distracted, or cause an accident in any way should be held liable for ending the life of your loved one.  You'll never be able to talk to your loved one, learn from them, care for them, and cherish their every thought and feeling again.
At the Law Offices of Pat Maloney, we help families through this devastating time. We respect your need to mourn and honor your loved one while also fighting to hold the people who caused your loved one's death accountable. We handle wrongful death cases involving cars, trucks, motorcycles, other vehicles such as buses and rideshare drivers, pedestrians, and bicycle riders.
Some of our settlements and verdicts for fatal accidents include:
$8 million in a case involving an 18-wheeler
$6 million for a victim of a road construction accident
$4.5 million in a case where a woman was struck and killed by a vehicle
$3 million in a case where an18-wheeler ran a red light at an intersection
$2.75 million In a case where a Good Samaritan was killed by an 18-wheeler
How common are fatal vehicle accidents?
The National Highway Traffic Safety Administration (NHTSA) reported that traffic deaths in 2021 reached a 16-year high. The NHTSA estimated that nearly 43,00 died in motor vehicle crashes in 2021, a 10.5 percent increase from 2020. Each fatality is a life that is tragically lost and a family that is suffering.
In Texas, 4,481 people died in traffic accidents in 2022, just a few less than the number that died in 2021. About one-third of these deaths were single-vehicle accidents, and 1,030 deaths occurred at intersections. There were "no deathless days on Texas roadways in 2022." Over 560 motorcycle riders died in crashes in Texas in 2022. Additionally, 828 pedestrians died in vehicle crashes and 91 bicycle riders were killed on Texas roads in 2022. More than one-fourth of those who died were involved in a crash with a drunk driver.
What types of deadly vehicle accidents can be deadly?
Our legal team in San Antonio handles all types of deadly vehicle accidents, including:
Head-on crashes
T-bones and broadsides
Intersection accidents
Single-vehicle accidents
Multi-vehicle accidents
Work zone and construction accidents
Accidents due to defective car, truck, and motorcycle parts
Accidents due to defective roads or roads that weren't properly monitored or repaired
Any other type of vehicle accident
What are the causes of fatal vehicle accidents in San Antonio?
Some of the common causes of fatal car, truck, motorcycle, cyclist, pedestrian, and other vehicle accidents are:
Speeding
Driver distraction, including texting while driving and talking on a cellphone while driving
Driver fatigue
Work zone failures, such as failing to properly direct drivers away from road construction sites
Failure of drivers to follow directions about where to travel at road construction sites
Failure to merge properly
Failure to pass properly
Driving too closely/tailgating
Hit-and-run accidents
At the Law Offices of Pat Maloney, we work with investigators, the police, traffic reconstruction experts, product safety experts, engineers, and others to show how the accident that took the life of your loved one happened, and why the defendants should be held responsible.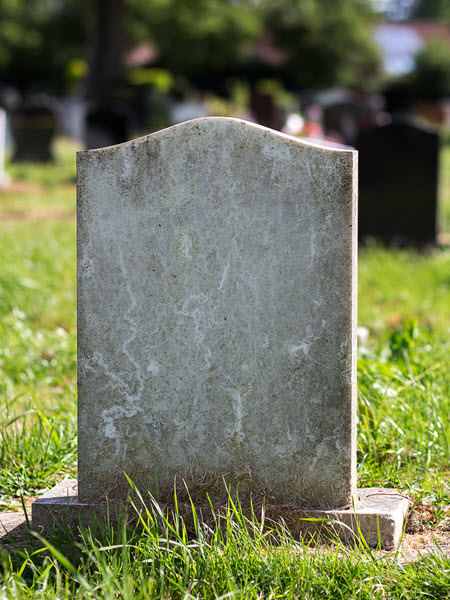 Who is liable for a deadly vehicle accident in San Antonio?
The defendants in a deadly vehicle accident may include:
The driver or drivers that caused the accident
The owners of the car if different than the driver, such as when parents give their teenagers permission to drive
An employer such as a trucking company
A trucking broker, shipping company, or another business involved in a shipment
The manufacturers, distributors, and sellers of defective vehicle parts
The Texas Department of Transportation and other state agencies or entities may be liable if they failed to properly design the roads and highways drivers use, or failed to properly maintain the roads and highways by repairing potholes and closing traffic in extremely harsh weather.
Who are the beneficiaries of a wrongful death accident claim in Texas?
In Texas, the people who can file a wrongful death claim after a vehicle accident are the spouse, children, and parents if they file within the first three months. After three months, the personal representative of the estate files the wrongful death action. Children include adoptive children. A wrongful death action is generally filed on behalf of the spouse, children, and parents.
The time limit for filing a wrongful death claim is two years.
Please accept our condolences if your loved one died in a San Antonio vehicle accident. We appreciate that no award can bring your loved one back. However, a just settlement or verdict helps families live their best lives possible and allows families to focus on honoring and remembering their loved ones. Wrongful death actions also hold irresponsible defendants accountable.
What is the value of my San Antonio fatal accident claim?
The damages in a wrongful death action include the following:
The funeral and burial costs
Any pre-death medical expenses
The loss of financial support your loved one would have provided
The mental anguish and suffering of the family members
The value of any lost inheritance
The lost comfort, love, and companionship your loved one would have provided each family member
If the death of your loved one was due to inexcusable causes such as drunk driving, we demand punitive damages to punish the wrongdoer. We can coordinate your wrongful death claim with any criminal actions against the defendants.
Do you have a fatal vehicle accident lawyer near me?
Our office is located at 239 E Commerce St. in the center of Downtown San Antonio, TX. Our office is in one of the most beautiful and historic buildings in San Antonio. Parking is very accessible. We will discuss your claim by phone or at a video conference. We also make in-hospital visits. We'll guide you through the claims process each step of the way. We'll answer your questions promptly.
Contact a San Antonio fatal injury lawyer today to assert your rights
At the Law Offices of Pat Maloney, we are strong advocates for families when a drunk driver, a distracted driver, a manufacturer who puts profit before the life of your loved one, or anyone else takes a loved one's life. We've helped many families like yours obtain strong recoveries. We'll fight for all the compensation your family deserves. Contact our experienced San Antonio fatal vehicle accident lawyer today by phone or by filling out our contact form.