Why T-Bone Accidents Are So Dangerous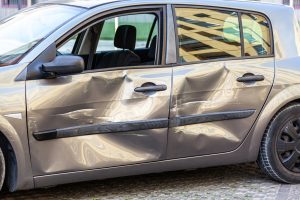 T-bone accidents, also referred to as side impact or broadside collisions, are one of the most dangerous and deadly accidents. Many people may assume that these types of accidents are similar or the same as any other type of accident, but this is false. In fact, T-bone accidents frequently lead to life-threatening and permanent consequences that victims must learn to cope with for the rest of their lives.
What is a T-bone accident?
A T-bone accident is a type of car accident in which one driver slams into the side of another driver's vehicle. It is often called a T-bone accident because it forms the shape of a "T." It is not uncommon for multiple cars to be involved in side impact collisions, resulting in a vehicle being struck by cars on both sides or different vehicles being hit on their sides. Regardless of how many vehicles are involved, experiencing any type of impact on the side typically indicates that you have been involved in a T-bone accident.
Where do most broadside accidents occur?
The most common place for a broadside accident is an intersection: the car traveling in Direction A is hit by another vehicle traveling perpendicular to it. Intersections are the most obvious place where vehicles would be trying to travel in these different directions at the same time.
However, T-bone accidents can also happen when Car A is traveling in one direction, and Car B attempts to exit a parking lot, parking garage, or driveway, or when Car B is attempting to turn onto a street or highway ramp, or into a lot. San Antonio has seen its fair share of T-bone accidents under conditions just like these. Some of the most recent broadside accidents that have occurred in our area include:
Generally speaking, side-impact collisions are the result of distracted driving, though drunk driving and/or speeding can also play a role. In collisions involving commercial trucks, there is always a risk that a driver may be in a trucker's blind spot when the truck begins its turn. In these instances, there is a risk that the T-bone crash will turn into a side-underride crash instead.
Why are side-impact accidents so dangerous?
Side-impact collisions are very dangerous for different reasons, such as:
You have less protection: The sides of a vehicle typically lack the same protection that the rear and front portions have. For example, the sides of your car may not have airbags. This means that when you are involved in a T-bone accident, you are more likely to suffer more force and impact than you would if you were hit head-on or rear-ended. You may become very vulnerable during these accidents and suffer severe and traumatic injuries.
During T-bone accidents, the door can intrude into the car: T-bone accidents can be so severe that the door of your vehicle may intrude into your vehicle. This means that the vehicle that collides into the side of your car may push your door inward several inches, slamming and crushing your body parts. As a result, your vehicle may be unable to handle the force and impact, causing the entire side of the vehicle to collapse. This is extremely serious and can instantly kill the driver or passenger.
Catastrophic and life-changing injuries are likely: Side-impact crashes can break or shatter bones, creating an additional risk of internal injuries. The greatest risks are to the head, sternum, ribs, and hips/pelvis, leading to organ damage, internal bleeding, and infection risk. Traumatic brain injuries and spinal cord injuries are also very possible, as is traumatic amputation and facial and dental disfigurement.
T-bone accidents can be fatal: According to the Insurance Institute for Highway Safety (IIHS), there were close to 6,000 fatalities across the United States due to T-bone accidents in 2021. This number made up around 22 percent of all car accident fatalities – just over a fifth of all fatal injuries from car crashes.
T-bone accidents have the ability to push you into oncoming traffic: Lastly, T-bone accidents frequently push vehicles into other lanes of oncoming traffic. While the first impact was more than enough to cause significant damage to the car and body, the individual may be pushed into oncoming vehicles, leading to a second or even third impact. Depending on how fast the first car was driving when the broadside accident occurred, the car could also start to twist and turn out of control, resulting in a multi-car pileup. This could also lead to the car crashing into a tree or pole or even completely rolling over onto its top or side. This can increase the risk of fatal injuries.
If you or a loved one has been injured in a T-bone crash, a San Antonio car accident attorney from the Law Offices of Pat Maloney is here to help you. Pat Maloney will sit down with you, explain your rights, and make legal suggestions about what you should do going forward. You may be eligible to file a car accident claim against the responsible parties and recover compensation for your injuries, medical bills, pain and suffering, lost income, and more. To hold the parties accountable for their negligent actions, you need an experienced and skilled lawyer such as Pat Maloney by your side. Call our office or submit our contact form to learn more about your legal rights and have your questions and concerns addressed right away.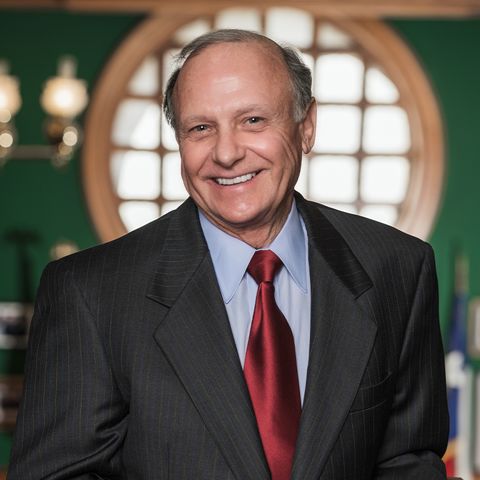 Pat Maloney, Jr. is a skilled San Antonio personal injury lawyer who has acted as lead counsel and co-counsel in many multi-million dollar verdicts throughout Texas. Pat Maloney represents people injured in car accidents, truck accidents, construction accidents and more. He is well known for his expertise in representing victims of serious personal injuries and has participated as a lecturer in the field of personal injury litigation. He has been named as one of the "Best Lawyers in America" Reference Book every year for the last five years.