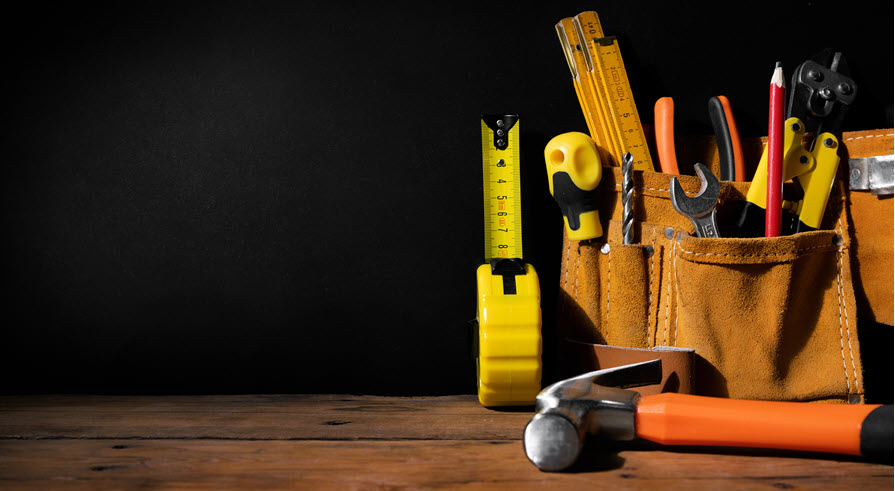 San Antonio Construction Accident Lawyer for Injuries from Tools
Respected representation by a personal injury specialist in Texas
Construction workers regularly rely on a variety of tools, equipment, and machinery to do their jobs. Construction companies should ensure that workers use the correct tools and machines for their jobs, that the workers are trained how to use these items, and the correct safety protocols are followed. Manufacturers need to ensure that their construction products are designed properly, made with quality parts, and that correct instructions and warnings are provided.
At the Law Offices of Pat Maloney, our San Antonio construction accident lawyer has 40 years of experience fighting for personal injury victims. We work with construction professionals to show that the construction company's negligence caused your injuries or the death of a loved one. We work with product safety experts to show tools, equipment, and machinery were defective. Our team also works with your doctors and our network of doctors to show what injuries you have and why the injuries are so devastating.
Which tools are most associated with injuries on worksites?
Power tools, heavy machinery, and other work tools cause numerous accidents yearly. The general construction tools more often associated with injury and accidents include:
Nail guns
Circular saws/ miter saws
Chainsaws
Angle grinders
Reciprocating saws ("sawzalls")
Power drills
Hammers
Utility knives
Handsaws
Tile cutters
Sledgehammer
Crowbars/pry bars
Forklifts
Cranes
Cherry pickers
Cement mixers
Excavators/ backhoes
Bulldozers
The type of work may dictate the tools and machines used on-site, which means there are industry-specific tools and machinery which can cause serious harm. Hedge trimmers, machine presses, axes, and woodchippers can all cause severe physical trauma; ultimately, some injuries may prove fatal.
What types of injuries do workplace tool accidents cause?
Construction accidents in San Antonio that are caused by the negligent use of tools or defective tools may cause many different types of injuries. We represent workers who suffer:
Electrocutions, electric shocks, electric burns, or any other electrical injury
Chemical injuries
Broken bones/fractures
Disk injuries
Heart attacks
Nerve, ligament, tissue, or muscle damage
Hearing or vision loss
Any other type of serious injury
Power tools pose a specific risk of serious injury, including electrocution, electric shock, heart failure, electrical burns, and death. Pneumatic tools may cause flying fragments. Hydraulic power tools can lead to crushing injuries if a load collapses. Liquid fuel tools can explode or cause dangerous fumes. Powder-actuated tools may cause explosions which can cause hearing damage.
Why do heavy machinery, equipment, and tool accidents happen in San Antonio?
The Occupational Safety & Health Administration (OSHA) has different regulations and guidelines for each type of tool. The manufacturer normally also has their own set of requirements for using and maintaining tools.
Hand tools
OSHA states that hand tools, tools that are powered manually, include such items as wrenches and axes. Hand tools may be dangerous in many ways, including the following examples:
"If a chisel is used as a screwdriver, the tip of the chisel may break and fly off, hitting the user or other employees.
If a wooden handle on a tool, such as a hammer or an axe, is loose, splintered, or cracked, the head of the tool may fly off and strike the user or other employees.
If impact tools such as chisels, wedges, or drift pins have mushroomed heads, the heads might shatter on impact, sending sharp fragments flying toward the user or other employees."
Employers are responsible for controlling when and how specific hand tools are used – and that their workers are trained in how to use them. For example, workers should be instructed when working with knives and blades to "direct the tools away from aisle areas and away from other employees working in close proximity. Iron or steel hand tools may produce sparks that can be an ignition source around flammable substances."
Employers should also ensure that workers use the proper protective equipment for each tool they use. Generally, workers should use goggles and gloves when working with hand tools.
Power tools
Power tools should be "fitted with guards and safety switches." Power tools are categorized based on their power source. Power tools include:
Electric tools
Pneumatic tools
Hydraulic tools
Liquid fuel tools
Power-actuated tools
Some of the precautions construction companies need to ensure their workers follow include:
"Never carry a tool by the cord or hose
Never yank the cord or the hose to disconnect it from the receptacle
Keep cords and hoses away from heat, oil, and sharp edges
Disconnect tools when not using them, before servicing and cleaning them, and when changing accessories such as blades, bits, and cutters
Keep all people not involved with the work at a safe distance from the work area
Secure work with clamps or a vise, freeing both hands to operate the tool"
Power tools should have proper guards and operating controls.
When can a construction company be held liable for your injuries?
There are many things construction employers can and should do to prevent accidents involving tools from happening. The manufacturers and distributors of tools also need to take proactive steps to ensure their products are safe.
At the Law Offices of Pat Maloney, we work to show how the construction site companies failed you in the following ways:
Failing to review and select quality tools, equipment, and machinery
Failing to train workers on how to use the tools safely and how to clean and store construction tools
Failing to educate workers about what safety gear and personal protection equipment they should wear while working
Not ensuring that there is clear communication between the people who use the tools and the people around those workers – especially when San Antonio construction workers are using moving equipment like forklifts and cranes
Not complying with construction industry standards
Not following the manufacturer's instructions on how to use the tools
Not posting warnings about where workers should be, roping off certain areas, and failing to ensure workspaces don't become too crowded
Failing to assemble or install tools, equipment, and machines correctly
Not using the safety features for the tools, equipment, and machines in use
Not clearly indicating where there are overhead and underground obstructions
Not indicating where there are powerlines
Failing to inspect, maintain, and repair the tools, equipment, and machinery
The manufacturers of power tools and any other tools, equipment, or machines that are used at a San Antonio construction site are responsible for ensuring their products are designed properly, made properly, have clear instructions, and warn users about safety concerns.
What types of claims can be filed for injuries at San Antonio construction sites?
The following types of claims are used for injured workers in Texas:
All workers can file a product liability claim against a manufacturer if a defective tool caused their injuries or the death of a loved one
Contractors (non-employees) can file a personal injury claim for their medical bills, lost income and benefits, pain and suffering, scarring and disfigurement, and any other financial or personal damages against the construction company that owns or manages the construction work
Employees of companies that do not have workers' compensation insurance can also file a personal injury claim against their employer
Employees of companies that do have workers' compensation claims can file workers' compensation claims with their employer
If a loved one died due to the use of tools at a San Antonio construction site, we file a wrongful death claim on behalf of the family members
The family of an employee who died and is covered by workers' compensation should be entitled to workers' compensation death benefits.
Do you have a construction tool accident lawyer near me?
Our San Antonio personal injury attorney meets workers and families at our office located at 239 E Commerce St. in the center of Downtown San Antonio, TX. Our beautiful building is one of the most historic buildings in San Antonio. There's plenty of parking. We arrange video conferences and phone conversations, and make in-hospital visits when necessary.
We'll help you through this traumatic time. We've helped thousands of clients just like you. We'll answer all your questions and explain each step of the claims process.
Talk with our respected San Antonio construction accident lawyer today
Construction accidents caused by tools are complex cases. There may be several defendants, including the construction company and the manufacturer of the tool. Skill and experience are needed to show how the accident happened and who is responsible. You need a San Antonion construction site lawyer who understands just how devastating your injuries are. At the Law Offices of Pat Maloney, we've been fighting for personal injury victims for 70 years. Our record of successful settlements and verdicts is one of the best in all of Texas. To discuss your rights, call us or fill out our contact form to schedule a free consultation. We handle personal injury and wrongful death cases on a contingency fee basis.