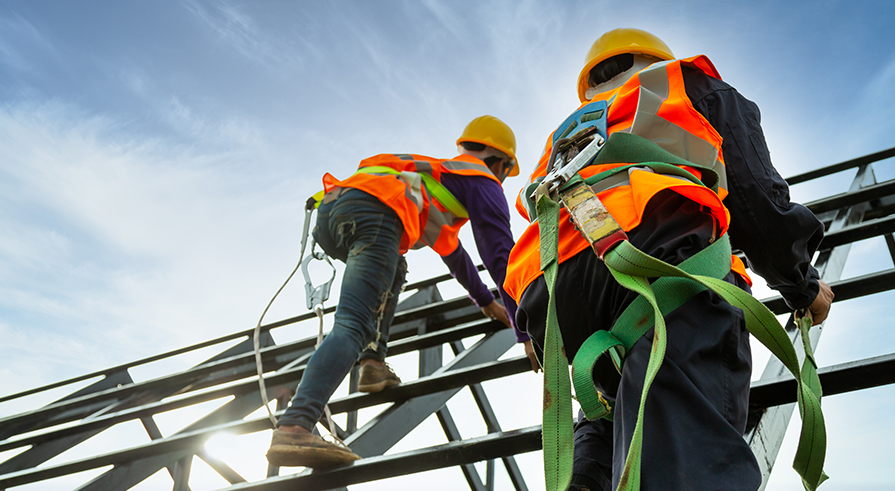 San Antonio Scaffolding Accident Attorney
Knowledgeable help for scaffolding accidents in Texas
Every year, innocent people are seriously injured or killed due to scaffolding-related accidents on and around construction sites. According to the United States Department of Labor's Occupational Safety and Health Administration (OSHA), 52 people died in 2020 (the latest year for which data are available) due to scaffolding accidents.
In Texas, where construction accidents are alarmingly common, these statistics ring true. Every year, we see construction workers, bystanders, and others who needlessly suffer due to unsafe construction practices, defective equipment, and scaffolding collapses throughout the state. While nothing can negate the trauma you and your family have been through, the good news is you could be entitled to financial compensation for your medical bills, lost wages, and pain and suffering.
If you or your loved one was injured in a scaffolding accident in the San Antonio area, reach out to an attorney at the Law Offices of Pat Maloney. Since 1953, we have been providing aggressive, client-focused representation to those injured in serious accidents, as well as the families of those wrongfully killed. To date, our team has recovered millions of dollars for our clients and has maintained a 99% success rate in the cases we handle.
Contact us today or call our offices to discuss your potential case with an experienced scaffolding accident attorney in San Antonio. Hablamos español.
What are common scaffolding accidents?
Scaffolding is a fundamental piece of equipment for most construction jobs. Unfortunately, it can also pose a serious hazard to workers and others in the vicinity when it is defective, improperly installed, or when workers are negligent, reckless, or careless on and around scaffolding.
Some of the most common types of scaffolding accidents include:
Falls, including slip and falls and falls to lower levels
Objects falling from scaffolding
Scaffolding collapses
Failures at attachment points
Parts failures
Often, these and other scaffolding accidents occur due to the negligence of another worker, supervisor, contractor, subcontractor, or parts/equipment manufacturer.
Some of the most common causes of scaffolding accidents include:
Improper construction
Unsafe operating procedures
Lack of adequate supervision
Insufficient employee training
Inadequate fall protection
Violation of safety standards/OSHA regulations
Poor weather conditions (ice, wind, rain, etc.)
Overloaded scaffolding
Defective parts/scaffolding design
If you believe your injuries or the death of your loved one was due to the negligent or wrongful conduct of another, we encourage you to contact an attorney as soon as possible. An attorney can help you understand your legal rights and devise a personalized strategy tailored to your unique situation.
At the Law Offices of Pat Maloney, we represent all types of people who were injured on or around scaffolding, including construction workers, scaffolding installers, pedestrians, and other bystanders.
What are common scaffolding accident injuries?
Scaffolding accidents can result in a wide range of injuries, some of which can be severe or even life-threatening. Some common scaffolding accident injuries include:
Falls from heights: Falling from a height is the most common scaffolding accident and can cause serious injuries such as broken bones, head injuries, and even death.
Musculoskeletal injuries: Workers may suffer from musculoskeletal injuries due to the repetitive nature of their work and the physical demands of moving heavy materials.
Electrocution: Workers who come into contact with live wires or electrical equipment while on scaffolding can suffer electrical shocks or burns.
Struck by falling objects: Workers may be struck by tools or materials that fall from scaffolding above, resulting in head injuries or broken bones.
Scaffold collapse: A scaffold may collapse due to overloading, poor maintenance, or inadequate assembly, causing serious injuries or death.
It is essential to ensure that scaffolding is properly erected, maintained, and used to prevent these and other types of injuries. Employers should provide proper training and equipment to workers who use scaffolding and follow safety guidelines to minimize the risk of accidents.
How can your attorney help workers injured in scaffolding accidents?
If you were injured in a scaffolding accident on the job, you may be entitled to workers' compensation. This is a type of insurance coverage offered by some employers that covers employees for medical expenses, lost wages, and other specific damages when they are injured in work-related accidents. If you are covered by workers' compensation, you do not need to prove that your employer—or any other party—acted negligently or wrongfully to receive compensation. However, the amount and type of compensation you can recover are both limited.
In Texas, workers' compensation is not mandatory. This means you may not be covered, even if you were injured on the job. If your employer does not offer workers' compensation, or if you are an ineligible worker, you will need to bring a third-party work injury claim if you wish to be compensated for your medical bills, lost wages, pain and suffering, and other damages. Such claims operate in much the same way as standard personal injury claims, meaning you will need to prove that another party breached the duty of care and that this was the proximate cause of your injuries and damages.
How can your attorney help bystanders injured in scaffolding accidents?
Construction workers are not the only ones at risk of being injured or killed in scaffolding accidents. In some cases, a pedestrian or another bystander may be injured when objects fall from scaffolding or when scaffolding collapses. When this happens, injured victims and/or their family members may be able to bring a personal injury or wrongful death lawsuit against the liable party.
Depending on the specific details of the case, the following parties may be liable:
The construction company
The construction site owner or manager
The property owner/landowner
A contractor or subcontractor
A construction worker
The manufacturer of defective scaffolding or a defective component
If you were injured as a pedestrian or bystander, you may have a product liability or premises liability claim. Our San Antonio scaffolding accident attorney is well-versed in both areas of law and can help you ensure your right to a fair recovery is protected.
Do you have a scaffolding accident attorney near me?
The Law Offices of Pat Maloney is located at 239 E Commerce St. in the center of Downtown San Antonio, TX. We are the owner of one of the most beautiful and historic buildings in San Antonio. There's plenty of parking nearby. If you cannot travel, we can arrange a phone or video conference, or an in-hospital visit.
Call a San Antonio scaffolding accident lawyer today
When you are seriously injured or lose a loved one in a tragic accident, the future can feel daunting. With the Law Offices of Pat Maloney on your side, you can have the representation you need to move forward. As the oldest plaintiffs' personal injury law firm in San Antonio, we have been proudly serving the area for 70 years. Our award-winning team is ready to stand up for you and fight for the full, fair recovery you are owed.
Get in touch with us today to learn how we can help you during a free, no-obligation consultation by calling our offices or filling out our contact form.